Car Hire in Andalusia: Seville, Malaga, Almeria & Granada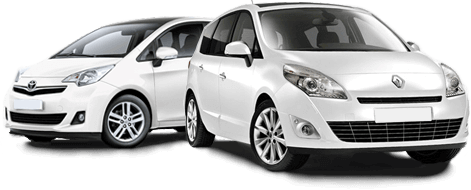 Compare Prices and Book from Andalusia's Top Car Rentals






GREAT PRICES

GUARANTEED

No matter where you travel to in Andalusia, we have a car for hire at incredible rates you won't find anywhere else.



Andalusia is home to some of the worlds greatest sights and attractions, and we want to help you see as many as possible. We will choose a car that is perfectly suited to your needs and will gladly answer any questions you may have about your trip.
CAR HIRE IN ANDALUSIA
Information, driving tips, travel guide...
Car Hire Malaga
If you are looking to jump in your car hire and get down to the coast of Spain, then Malaga in the Costa del Sol is a great place to begin. Getting there requires a short 8 km drive from Malaga Airport in your hire car. The beaches there are simply stunning, making it a great place to relax, but you won't want to spend all your time soaking up the sun, as Malaga is home to countless great tourist attractions. This is the city that a lot of people use as the jumping off point when exploring all that Andalusia has to offer.
Malaga is home to a number of big landmarks, the most prominent of which may well be the Malaga Cathedral, a stunning piece of architecture that is yours to explore. The Basilica of Santa Maria and the Castillo de Gibralfaro are also amazing, with the latter providing some seriously amazing views. It can get hot in Malaga in the summer months, so getting indoors and out of the heat is always a good way to go, and the city is home to many great museums that help you do just that.
If you are a bit of a nature lover, there are plenty of parks where you can get out of your hire car and go for a leisurely stroll. The most stunning of these may well be the Cueva de Nerja, a cave system that needs to be seen to be believed. The other major cities in Andalusia are all within reach, so hire a car in Malaga and get on the road. Your next stop will be in Seville, which is a short 2-hour drive along the A-92 from Malaga.